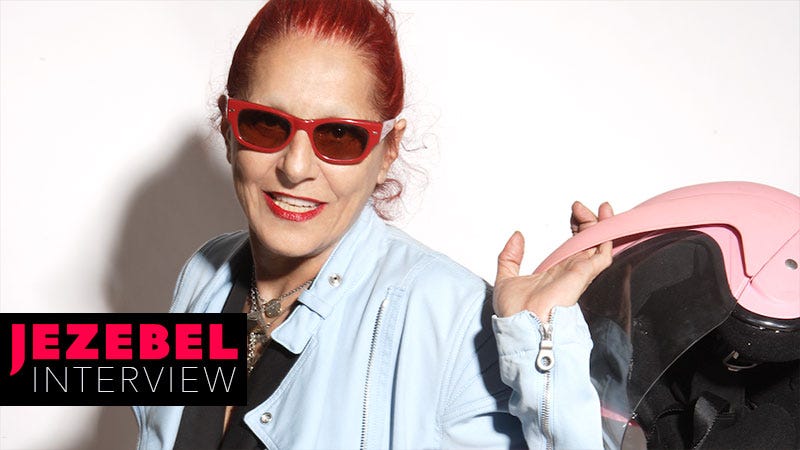 Business is still booming at Patricia Field's legendary Bowery boutique, despite the announcement, last December, that the red-haired downtown tastemaker/entrepreneur will be closing its doors at the end of February. "People want to shop here cause it's over," she says. A 4000-square-foot shrine to all things outré—a dazzling extravaganza of diamante bralettes, rainbow-colored wigs, sequined wrestling shorts—the store will be sorely missed by celebrity stylists and club kids alike.
Having won an Emmy for her styling work on Sex And the City and an Oscar nomination for The Devil Wears Prada, Field is reading to move on from the storefront life after 50 years in business, 16 at this location. She's looking forward to spending more time seeing friends and pursuing projects in TV and film, and working on her latest venture—an art and fashion gallery selling one-of-a-kind wearable pieces which will be available online and at pop-up exhibitions.
As the Disney-fication of Manhattan continues, with chain retailers dominating the fashion landscape, it's getting increasingly rare to find authentic people like Field, who doesn't just market to the NYC music and club scene—she's a part of it. Her boutique has been more than just a place to cop fun edgy clothes and accessories with attitude; it's a cultural institution. Whether you're into street style or drag queen chic, to shop at Patricia Field is to participate, just a little, in downtown culture.