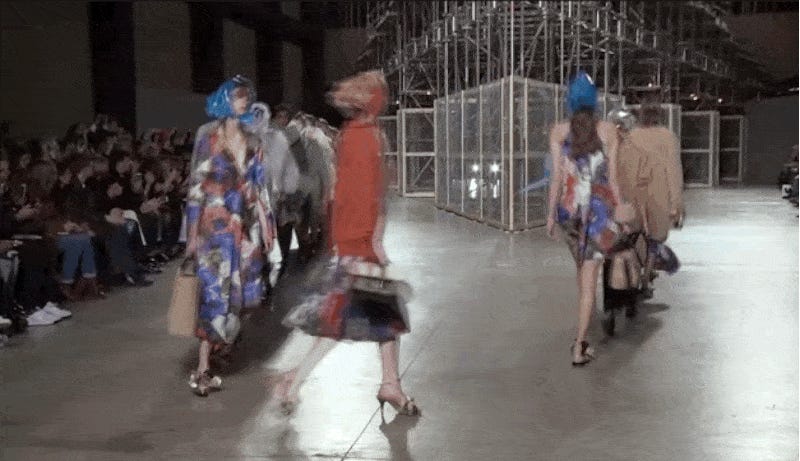 Christopher Kane's Fall 2016 collection, which debuted at London Fashion Week on Monday, was kind of nuts.

"I've been obsessed with hoarders," the designer told WWD after his show, lending context to the Grey Gardens vibe—matted hair, repurposed materials, nutty floral patterns, a faded '70s tone.
The collection includes a coat stapled together to look like cardboard—these slouchy leather pants are all stapled up, too, an effect that I expected to hate and kind of love; the intarsia sweater's giant purple monogram is another unanticipated win for me—an incredible see-through swamp goddess gown, and tons of feathers, gems, and kooky flower appliqués, all seemingly applied at random.
The overall effect was surprisingly striking, if not as exciting to me as last year's zig-zaggy, dick'd out effort.