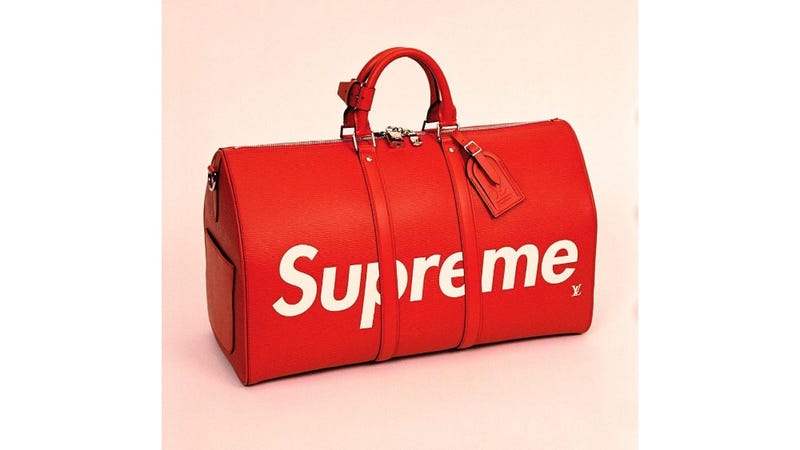 If you or someone you know is looking for a way to scream: "I'M A GIANT DOUCHEBAG WITH PILES OF BLOOD MONEY" with something other than a Donald Trump bumper sticker, boy do I have a money-waster for you.

Today at the brand's Fall/Winter 2017 fashion show in Paris, Louis Vuitton introduced the long-awaited-by-fuccbois-everywhere collaboration with juggernaut streetwear brand, Supreme.
This sure looks like a real good way to get robbed!
As The Fader notes, the two brands have had a rocky relationship in the past, with Louis Vuitton suing Supreme in 2000 after they produced skateboards decorated with the LV logo. But it's nice to see them come together now to gouge dumb customers with products that will be sorta cool for approximately 39 days before the knockoffs hit the market and people realize this shit is ugly.