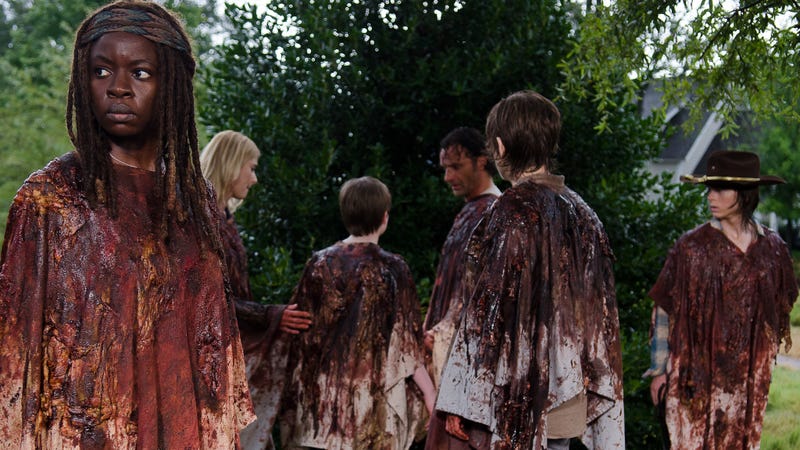 Some people died in the midseason premiere of The Walking Dead.
**Spoilers ahead, but the episode kinda sucked so whatever**

One of those people was a small person. A child. This child was not, in fact, the first annoying kid The Walking Dead has brutally offed. This episode provided somewhat of an emotional release for viewers who've been feeling anxious about the walker herd that threatened Alexandria for much of the season's first half and then continued to roam the area after Rick's failed plan to extinguish them. Before they all perished in a fire lake in one of the show's worst melodramatic sequences, and we witnessed the deaths of two characters: the emotionally fragile Sam and his mom Jessie.
Recall that at the end of the midseason finale, Sam (to our delight) screamed out "mom" while the gang was trying to escape a throng of walkers; it seemed like he was angling to get everyone eaten.