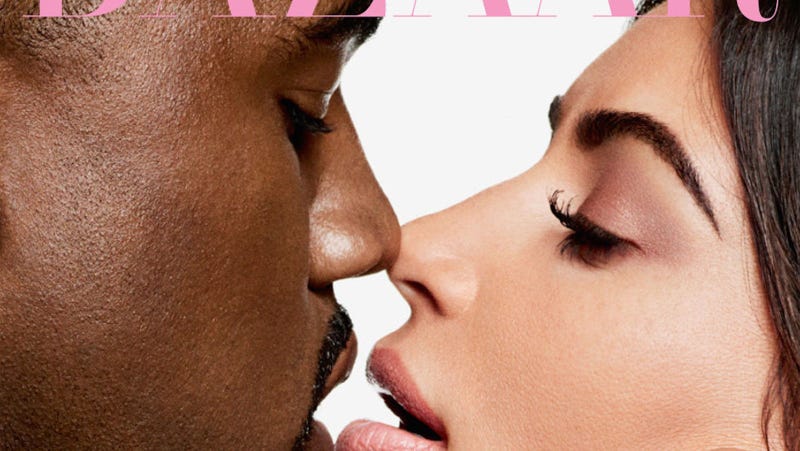 The September issues, they do encroach, but Harper's Bazaar has got an early lead in this race of shifting fashion seasons by deeming the Kardashian Wests the faces of fall fashion 2016 (along with supermodels Lara Stone, Natasha Poly and my fave Lindsay Wixson). Just look at the curl on Kim's lashes!

Styled by Carine and shot by Karl, the spread is centered on a bed with pristine white linens, the better to invoke both minimalism and art (Tracey Emin!) with, on which the happy couple are photographed futzing at their phones in the latest Prada, Chanel and, of course, Yeezy. (The models, separately, are doing Fendi, Gucci, Céline, Miu Miu, the usj.)
Editor Laura Brown was granted a Q&A with the Kardashian Wests in their temporary Bel Air home, and it's a bit like the "Proust Questionnaire" in the back of Vanity Fair, which is to say not deep but still illuminating. For instance!
LB: Favorite song of all time?

KW:"All Along the Watchtower." The Jimi Hendrix cover.

KKW: I really like the song "Only One" [West with Paul McCartney].

LB: Favorite Taylor Swift song?

KW: For me? I don't have one.

KKW: I was such a fan of hers.
The shade game is beautiful.