Mary J. Blige DM'd me. Which reminds me of the time that Gladys Knight DM'd me. Let me backtrack.
Earlier this afternoon, I received a DM from my good friend Mary J. Blige. Her verified account, not spam. I wrote about her album, The London Sessions, being a divine, out-of-body experience, so she probably read it. Above is a screenshot of what she wrote to me in a direct message on Twitter (go ahead, see for yourself).
That's a classic MJB text, if you didn't know. That's how I know it's not just some "publicity stunt" from her record label. I tried to reply back: "Hey friend, thanks. I love the video." But for some reason, Mary J. Blige doesn't follow me, which is clearly a mistake and forgivable. Here's how I think it happened: Mary J. Blige was thinking about me and thought, I should DM her about my new video.
Little did she know, I already wrote about the "Doubt" video in last week's Y/N. She's busy, so she may have missed it. Now, I'm pretty sure I'm the only person who received this DM, but I can't be certain. If not, then certainly no one else has been DM'd by BOTH Mary J. Blige and Gladys Knight. Let me tell you that story.
Gladys Knight DM'd me. I remember it vividly because it was Christmas Eve and it was Gladys Knight. This is what she wrote to me:
G/O Media may get a commission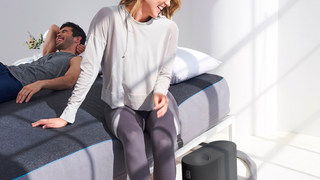 Eight Sleep Pod Cover
It's just like the time Mary J. Blige DM'd me.
Images via Getty/My Direct Messages
---
Contact the author at clover@jezebel.com.