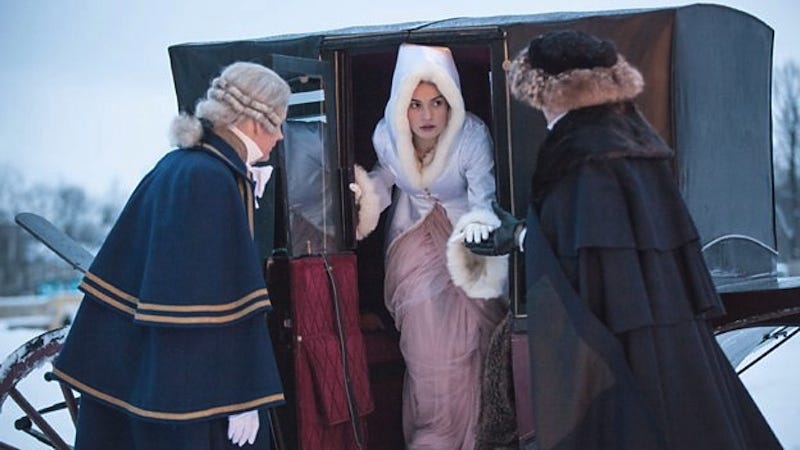 The BBC is working on a new War and Peace adaptation, in partnership with the Weinstein Company, and they've just released the first images. So here's some costume porn! Try not to run out and buy any expensive, useless ballgowns made of gauze.
According to the Hollywood Reporter, the cast includes Lily James (Natasha), Paul Dano (Pierre) and Jim Norton (Andrei), plus Jim Broadbent and Gillian Anderson are somewhere in there too. The miniseries, written by Andrew Davies, will air in the winter on BBC One in the UK, and on... Lifetime, A&E, and the History Channel in America sometime in 2016. SMDH at these melodramatic Lifetime movies of the week.
---
Contact the author at kelly@jezebel.com.
Photos courtesy BBC.