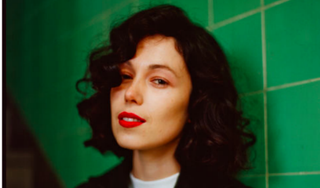 Here's a near-perfect jam for your Summer Fridays, a track that absorbs you in its effervescent chill: "Uncertainty," by British singer producer Kelly Lee Owens, is anything but. It's languid, for sure, but its string arrangements and pulsing synths oscillate about her lithe voice with precision, further vibed-up by echos and a tempo perfect for walking around garden parties wearing some diaphanous shit.
Owens is just starting out—she's having her first headlining show in London on July 22, and this is just her third solo song, off an EP forthcoming in in July. But her sound fits nicely within the bounds of certain delicate, electrified shoegazey house, particularly in the case of "Arthur," released as a B-side last year, and the fire club rework of her debut original, "Lucid." Even as a relatively new artist, though, you can predict her ascendance, simply based on the attendant beauty of her tunes. I'm rating this Five Hammocks, and now I'm going out to find one.
---
Contact the author at julianne@jezebel.com.