Time celebrated the 100 most important people who would be advantageous to put on its cover last night, as well as many others. They called it a Gala as they do every year, but for the most part attendees dressed in fancy-casual gowns—not a lot of glimmer and glitz—which was fine. Also, Kanye performed a 20-minute set with a bunch of dancers in whiteface. Time called it "art-infused," which it was, because I already saw Le1f do it at the Whitney. Moving on! The outfits!
If J. Crew capo Jenna Lyons didn't look good on the carpet, it'd be bad for her brand. (I'm still thinking about the ensemble she wore to Solange's wedding.) Mixing fabrics, weights, and textures is her forté, and here she does it expertly with a glimmery top and lacy pencil skirt. Ugh, I'm so mad that I'm about to trawl the J. Crew website for this outfit.
Also on the sparkly tip is Kira Orange-Jones, Executive Director of Teach for America, who looks stunning in this deceptively simple cocktail dress. Also: has a general glow about her, the glow of someone who is doing good in the world, which we... don't really see on the red carpet much. Heh. Misty Copeland is a mythical figure—she embodies the ballerina princess dreams some of us have when we're little, but in a way that doesn't make us feel shitty for wanting to be a ballerina princess as adults. She keeps up the fantasy in this gorgeous crepe skirt; why the hell wasn't she cast as the lead in the new live-action Cinderella movie?! Whatever, first black lead in a major production of Swan Lake will do.
G/O Media may get a commission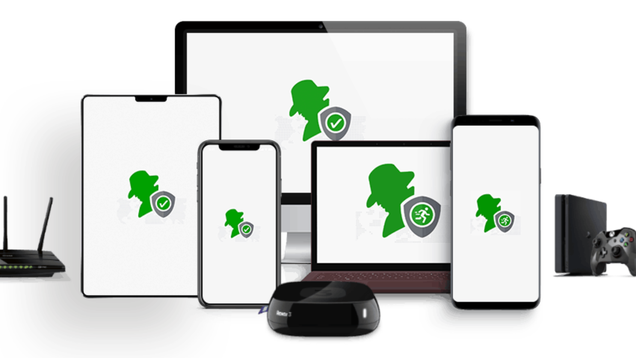 ibVPN Ultimate VPN Service (1 Year)
Hahaha when will Naomi Campbell ever not be the epitome of perfection? Trick question, answer is never, moving on. Tamron Hall, right, is one of the few who dressed for a proper "gala," and she apparently knows how to choose the right clothes for her body and skin tone, because that glimmery brick red piece is excellent on her. As for Sister Rosemary Nyirumbe, director of the Saint Monica Girls' Tailoring Center in Gulu, Uganda: look, I know that's her religious habit that all of the nuns in her order wear, but can we all admit there is something deeply swaggy about it? The white-on-white-on-white hue scheme is very current, and the red stitch detailing to match her shoes and the string on her cross is a beautiful touch. Definitely something you could wear every day which is good because she does. Also: she very likely made it for herself. BLESS.
The height/sash ratio on Emma Watson's skort-belt is throwing me off. Girl, is that The Row? It's not really working. (Actually, it's Dior; still not working.) Faith Hill in Armani Privé is lovely, but she, too, has a bit of a sash problem, insofar that it looks like her military medal migrated from her shoulder to her hip. Sometimes they do that. I have expressed disdain here for Karlie Kloss's off-duty style choices, insofar that she has access to every designer on earth and clothes fit her exactly as they were made to fit and she always seems to just be like, hey, gimme something hella conservative to this glamorous function I'm always attending! But tonight, I applaud the minimalism, and the peekaboo arm hole. Laverne Cox is another one who really knows what to choose for her frame and skin tone, and this long-train gown in seafoam blue-green makes her look like a mermaid. But I would like to see her break out a bit on the red carpet, as well. I'm imagining something from Proenza Schouler's Spring line? Laverne, if you wanna talk about this, call me, I'm here for you.
Martha Stewart, professor of slay, in a Japanese-influenced smoking jacket and strappy sandals. I think my favorite part about this is that her feet are so SHINY, no doubt the result of some home alchemist concoction of organic oils and dried primrose or something. Padma Lakshmi's clean white onesie is also lovely and minimal but seriously needs some accessories. Not a necklace, nothing to mar the lines of the suiting, but like, a ring or twelve. Amy Schumer's long prom gown is so "just fine" it induces extreme ambivalence to the point of somnambulism (which is exactly how I feel about her comedy, ayoooo). Firm "nah" on that.
Definitely nah: Arianna Huffington's lace stripes and Jenji Kohan's BELTED SCARF. Look, Jenji Kohan has a very specific thing going with her purple locks and cat-eye glasses; I understand and respect that. But good god, that is a BELTED SCARF and in it, she looks like she wants to sell me a book on gemstone healing techniques. Jill Soloway is a good reason to discuss the fact that Time gave carpet attendees a badge, like the little metal tags the Met used to hand out to prove that you paid. Some people wore them when they walked the carpet and it was deeply ill-advised, particularly in Soloway's case because it looks like a name tag. She looks like a server at a pop-up restaurant hosted by Opening Ceremony. At least Mellody Hobson has a reason to wear something costumey: she is the Chairman of the Board at DreamWorks, and a historically snappy and, to my mind, deliberate dresser. My favorite part of her ensemble, which is pretty fugnacious until you consider it might be part of an elaborate marketing plan for a new animated feature, is the fact that the pattern on the dress looks a bit like binary. An Animatrix reboot set in an 1870s German pub, perhaps? I don't know, but the more I think about it, the more I am into it.
Adore Clara Watson's simple, shimmery shift dress, which compliments the shiny suitedness of her son Lee Daniels's tux. Diane von Furstenberg is, no doubt, wearing Diane von Furstenberg, and like practically everything she does, I love it. (So does her husband, Barry Diller.) Cannot gush enough about Julianne Moore's sequined party frock! Her man Bart Freundlich is blocking my favorite part of it, unfortunately, which is that it cascades down to an angle and leaves the left arm sleeveless. This dress says to me: Julianne Moore is probably fun to hang out with at parties. Ronan Farrow's tux steez reminds us all of YOU KNOW WHO, which I won't say because we're not supposed to talk about it but come the hell on, there's no way that Frank Sinatra is not his dad. Chill mom Mia isn't stressed about it because she's too busy being chill mom: anyone who wears an "Increase the Peace" t-shirt and clogs to a red carpet has definitely earned it.
Also, Martha Stewart is everyone's best friend. In addition to the top photo with human selfie stick Karlie Kloss, here we also have a very excited Kim Kardashian and Kanye West, who allowed himself to smile for the first time in 2015.
What do you think they discussed? Is Kim gauche enough to ask her about her time in the slammer?
Images via Getty
---
Contact the author at julianne@jezebel.com.