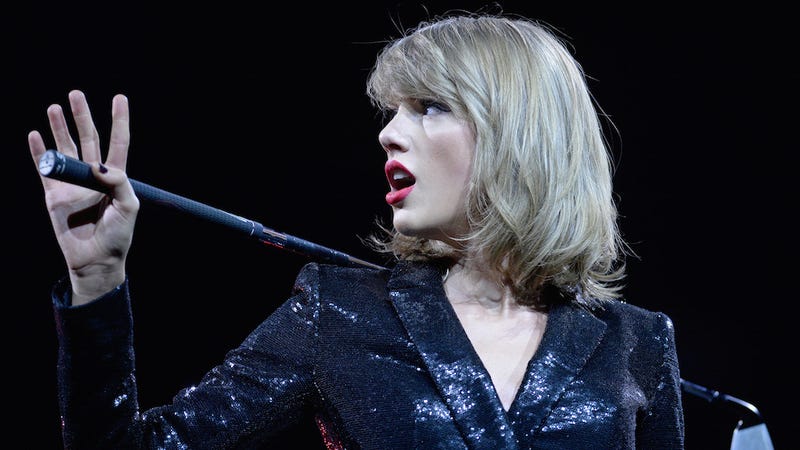 Good news for Taylor Swift fans (in China)! Taylor Swift is partnering with JD.com Inc to launch her own (Chinese) clothing line!
Harper's Bazaar reports:
The 25-year-old singer has teamed up with JD.com Inc, China's second largest e-commerce company, where her clothing collection will be exclusively sold on the website's U.S. Mall platform (a debut channel for the site that acts like a virtual American shopping mall, promising Chinese shoppers authentic American products).

The launch of Swift's latest venture is planned for November, coinciding with the arrival of her 1989 tour in Shanghai.
Exciting! For China!
Hey, a few quick questions:
Would you buy this in China?
How about this crop top? Would you go to China to buy it?
Weird that Taylor would intentionally keep her clothing line out your country and give you limited access to it.
What does Taylor resent more? America or... you?
---
Contact the author at madeleine@jezebel.com.
Images via Getty.