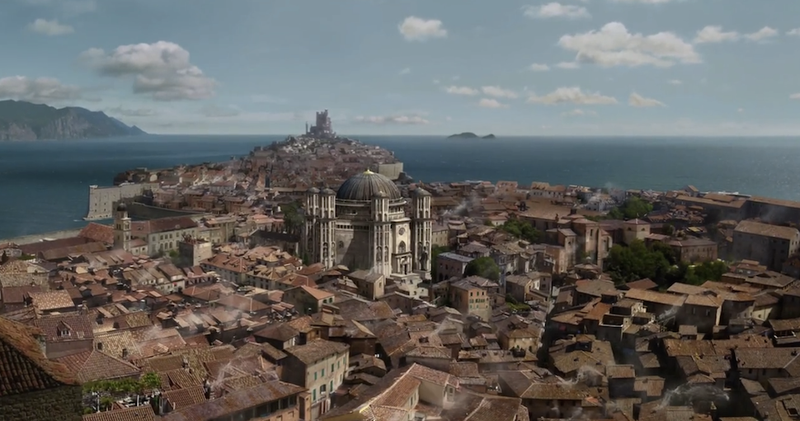 At today's Apple Live event, which is, as far as I can tell, just a bunch of people getting unnecessarily amped up over a watch, something surprisingly relevant to me happened: HBO debuted a new trailer for season 5 of Game of Thrones.
The trailer boasts some grown-ass dragons, plenty of carnage, and Daenerys' full "break the wheel" speech:
"Baratheon. Starks. Tyrell. They're all just spokes on a wheel. This one's on top, then that one's on top, and on and on it spins, crushing those on the ground. I'm not going to stop the wheel. I'm going to break the wheel."
Game of Thrones Season 5 premieres on Sunday, April 12th on HBO.
Image via screenshot